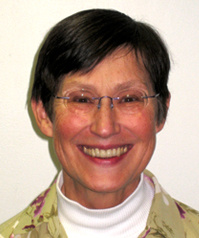 Lynnette G. Ruch, Ph.D. earned her Doctorate in Psychology from the University of Pennsylvania, and her Masters in Psychology from Millersville University. She has worked at Life Span Psychological Services since it was established in 1994 and is one of its founding members. Her interests include women's issues, families, adolescents and children. Among her specialties are postpartum depression, spiritual concerns, relationship issues, gay and lesbian issues, psychological testing, and psychological evaluations.
Hubert R. Wood, MS, LPC, graduated from Millersville University with an MS in Clinical Psychology. He has been a therapist with Life Span Psychological Services since 1995. His experience includes the legal justice system, inpatient and partial hospitalization programs and outpatient psychotherapy. Areas of specialization include children and adolescents as well as a variety of issues, which affect and impact adults.

Dawn M. Baldwin, MS, LPC earned her Master's Degree in Clinical Psychology from Millersville University and completed her internship/practicum in a partial hospitalization program for adults with various mental illnesses. She received her Bachelor's Degree in Psychology from Millersville University. Dawn has experience in outpatient psychotherapy as well as substance abuse evaluations and substance abuse group therapy. Her interests include issues related to depression and bipolar disorders, women's issues, substance abuse, family and relationship issues, anxiety, and adolescent issues.